Strangely Attractive Characters
Donkey Kong





Custom Title

: Do my best!


Posts

: 1165


User Points

: 1399


Favorite Nintendo Game?

: Pokemon Ultra Sun



Join date

: 2013-06-09


Location

: United States

Are there any characters that are strangely attractive to you?
_________________
Admin





Custom Title

: Powered Up


Internet Browser

: Mozilla Firefox



Posts

: 26871


User Points

: 2147483647


Favorite Nintendo Game?

: Splatoon



Join date

: 2012-06-30


Age

: 124


Location

: United States

I guess this is only for video games then. I'm not sure what you mean by "strangely" attractive, I suppose it is strange to find characters attractive when they're not even real though. XD Hm, I might go with Rosalina from the Super Mario Galaxy games. I also do like how Micaiah looks from Fire Emblem: Radiant Dawn...but I'm not sure you could really say I'm "attracted" to these characters, I just like the way they look really.
_________________
[16:15:57] PokeZone : Money is worthless to me.
---
[22:42:49] Luma Party : Night Luma
---
[22:02:34] SirFrozenFairy : Pillow Grandma turned into Punk Grandma?
[22:03:22] @ Luma Party : Punk Grandpa, her husband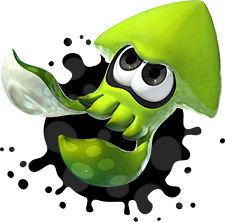 Official Inkling Squid
Go check out TNFS Battle Badge in Forum Stuff!
Lady Queen





Custom Title

: Trap Master of Light


Internet Browser

: Google Chrome



Posts

: 7521


User Points

: 8383


Favorite Nintendo Game?

: The Legend of Zelda & Pokemonz



Join date

: 2013-04-17


Location

: In America!

Count Bleck from Super Paper Mario. I wouldn't normally be drawn to the guy cause one is that he's got an emo story & for two I'm sure he'd be all like: "No touchy your not Timpany." Even though I'd run over & glomp him tightly if I were to ever pop into the same world that he was in. xp

Other character's I'm strangely attracted to would be: Vincent Valentine (FF7; I want to know his back story), Siefer (FF8; I want to know why he became a knight for Ulitmacia), Lynx (Chrono Cross: OMG so many reasons why I find him strangely attractive. xp) Megus (Chrono Trigger; He reminds me of my brother yu_ultidragon. Yet. He doesn't. OMG.. Exposition. xp) Cyan Garamond (FFVI; more back story), Auron (FFX; back story again xp) & lastly: Flik (Suikoden 2: yea you got it more back story.)

Guest

Guest



Yeah... Strangely... Not sure what you mean...

It's normally the clothing the charas are wearing that makes me think of them as "attractive"(be it female or male). It could be both sexual or not.