Nintendo has FINALLY announced a new, regular, Nintendo Direct! It will air tomorrow (November 5th) at 5 pm EST, 2 pm PST, 10 pm UK time, and uh, well, you can figure out the other times from there probably. XD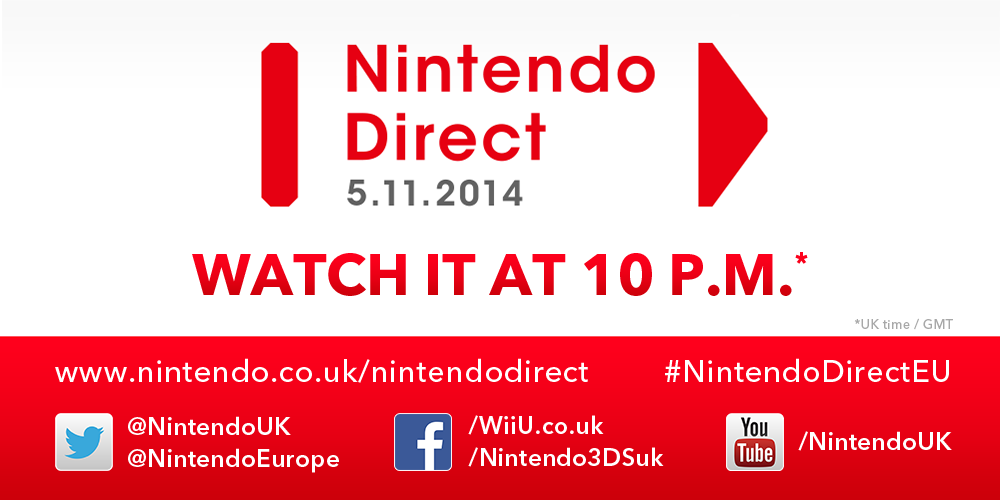 I know the image is from the UK, but Nintendo of America and Japan have confirmed there will be a Direct aired there too. It will be focusing on Nintendo 3DS and Wii U titles for Spring 2015. I AM SO HAPPY RIGHT NOW.
I'm hoping for some more info on early 2015 games, like Splatoon, Yoshi, Mario Maker, and Codename S.T.E.A.M. And maybe a new game announcement for 3DS?