#3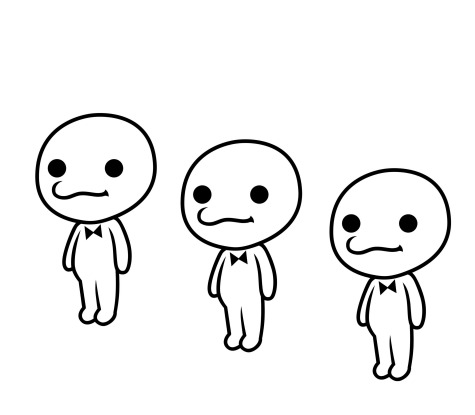 The Chorus Kids seemed to get real popular after the Gematsu Leak and with the Sneaky Spirit in Smash Run they might have been cut do to the 3DS or they never made it past the planing stage like Chrom. The reason why there so high on my llst  is because, there where reports of them having a moving model in the game and they just seem like characters Sakurai would think about again.
Special moves:
Standard: Rhythm Shuffle: The Chorus Kids can change who's the leader and the one taking the damage. Be careful though because, if the leader gets KOd the other 2 will be KOd.
Side: Rhythm Sing
Up: Rhythm Stack
Down: Rhythm Note
Final Smash: Triple Rhythm attack
Video: Move to the Rhythm
Tagline: The Chorus Kids begin there performance!
Characters in the artwork: The Chorus Kids, Wario, Mr Game & Watch, R.OB and Olimar.
Artwork: TNX Music Studio
Want to know more about the Chorus Kids? Visit the official website for Rhythm Heaven Fever1