Zombi U
Admin





Custom Title

: Powered Up


Internet Browser

: Mozilla Firefox



Posts

: 26873


User Points

: 2147483647


Favorite Nintendo Game?

: Splatoon



Join date

: 2012-06-30


Age

: 124


Location

: United States

They are releasing a patch for the game soon, however it is unannounced what this patch fixes.
_________________
[16:15:57] PokeZone : Money is worthless to me.
---
[22:42:49] Luma Party : Night Luma
---
[22:02:34] SirFrozenFairy : Pillow Grandma turned into Punk Grandma?
[22:03:22] @ Luma Party : Punk Grandpa, her husband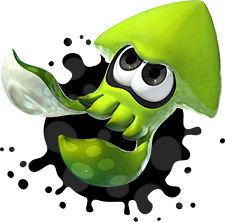 Official Inkling Squid
Go check out TNFS Battle Badge in Forum Stuff!
Ness





Custom Title

: Always a way!


Internet Browser

: Google Chrome



Posts

: 1924


User Points

: 1604


Favorite Nintendo Game?

: Pokemon: Black and White



Join date

: 2013-01-23


Age

: 24


Location

: UK, England

Zombie U is an interesting one, I love the concept and idea of it. Going around London with a Cricket Bat killing Zombies, sounds aces.

But I hear (and can see) that the gameplay is pretty repetitive, and if what Polar says is true and the game poses some challenge to it... challenging repetitive gameplay is my worst enemy.

I think I'll be giving this one a miss for that reason mostly...
_________________
Spoiler:

Fluffiness~ wrote:
I do think about cussing out insolent children at school but I never do because I am too busy trying to act like a perfect Asian student.

Dafuq did I just read?