It's been about a month since the first gameplay trailer was shown for Sun and Moon and the game looks pretty nice. With that said new Mega evolutions are sure to be added and maybe a few will even be show at E3? Anyway here are 10 Megas I would like to see in Sun and Moon.
#10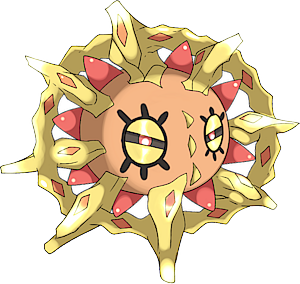 Since the title of the games are Sun and Moon Solrock is almost a lock for a new mega.
Maybe it can become a Fire and Rock type when it mega evolves and it could use a boast in the attack stat.