With the winter season coming to a close I though now would be the time to share my top 5 shows of the season. Please note I will not be including any continuing shows due to them already being popular to get another season.
#5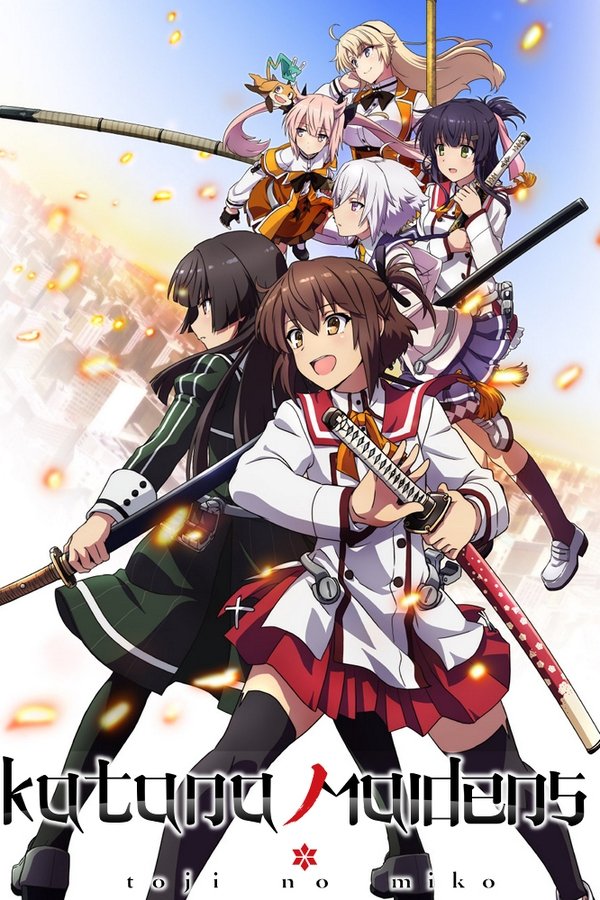 '
The story is centered around a group of sword-wielding shrine maidens "Toji", who attend school while improving their extermination skills and serve as a unit in the police force in order to exorcise mysterious, hostile creatures known only as "aradama". The government authorizes the Toji to wear swords and serve as government officials, and the government has set up five schools throughout the country for the girls to attend. The girls live ordinary school lives, while occasionally performing their duties, wielding their swords and using various powers to fight and protect the people. In the spring, the five schools send their best Toji to compete in a tournament. As the tournament comes closer, all of the representatives rigorously train themselves in order to get stronger and improve their skills.
This show has some decent characters and the plot is alright for it being a show about girls fighting evil maidens and monsters.
Last edited by Gameguy1996 on Tue Mar 13, 2018 3:22 am; edited 1 time in total