Catch a #NintendoDirectNA about #WiiU & #3DS games on 4/1 at 3 p.m. PT. Don't let the date fool you: This is no joke! pic.twitter.com/alsJ5Ty5b0

— Nintendo of America (@NintendoAmerica) March 31, 2015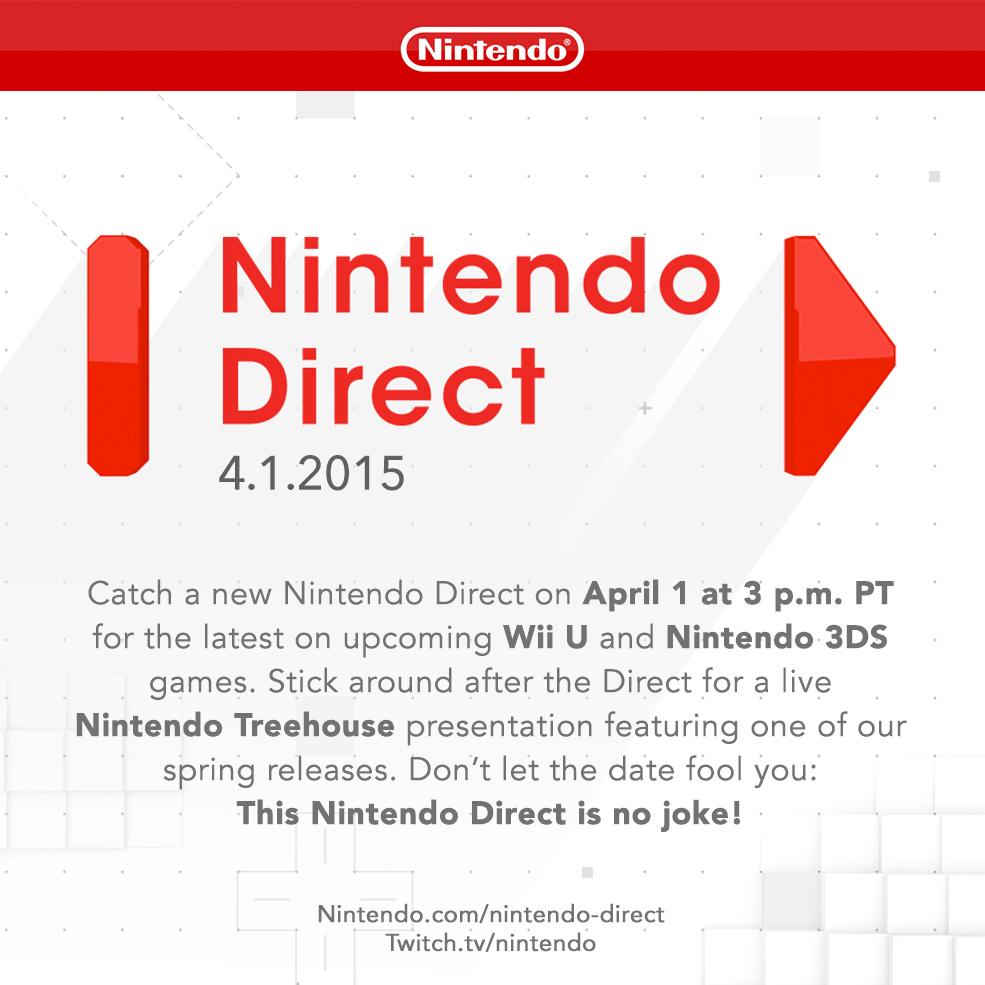 It's about time a Direct was shown and something tells me some of the things on the leak list will be true. I think the game Nintendo Treehouse will play is Splatoon.
Last edited by Gameguy1996 on Tue Mar 31, 2015 1:02 pm; edited 1 time in total